About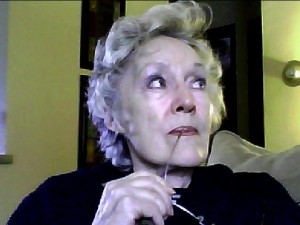 My adult children decided I should have a website so  my oldest son Russ spent hours setting  up a website for me. The title read, "Whimsical Ramblings of a Demented Mind," I quickly posted articles I had written about them in my demented state. The next time I checked my website Lo and behold it read, "Whimsical Ramblings of a Creative Mind." Go figure.
I was a re-occurring contributor writing articles for 'Bubble Breaking News'.
Essays published in Venture Inward, Grandparenting, My Little Friends,  Primary Treasure magazines, Tales Fables and Yarns, and sold custom-designed greeting cards in novelty shops.
In the 1980s owned a small video production company, focusing on taping and editing children's birthday parties, also dressed up in a clown outfit and coordinated entertainment for children.
Contact
Helenethomas@q.com